Best Parks & Playgrounds Around Victor Harbor
George T Fisher Playground (Train Park)
Any list of parks or playgrounds in Victor Harbor or across the Fleurieu Peninsula isn't finished until it includes the George T Fisher Playground, better known as the Train Park. Nestled at the entrance to the Granite Island Causeway, this standout playground promises a bundle of fun for all ages.
The Train Park has all you need for a brilliant day out. The main attractions include:
BBQ facilities for a sizzling family lunch
Toilets, because convenience matters
Play equipment to keep the little ones busy
Shade and fencing around the equipment for peace of mind
A relaxed picnic area and shelter to sit back and unwind
This isn't just any park, it's a snapshot of Victor Harbor life, showcasing our unique community spirit.
Designed with community ideas in mind, the Train Park reflects Victor Harbor's distinctive character. You'll spot local elements like granite, an island with a causeway, a fisherman's shack, and railway-inspired features. It's not just a playground, but a celebration of our local landscape and heritage.
Starfish Park, a delightful retreat on Aquamarine Drive in Hayborough, is a playground that offers an abundance of play options for all ages, making it a family favourite in Victor Harbor.
Whether it's a casual weekend outing or a special occasion like a birthday party, Starfish Park has all the essentials you need for a memorable day:
BBQ facilities for a delicious outdoor cookout
Toilets for convenience, including accessible facilities
A wide variety of play equipment for endless fun
Shaded areas to stay cool under the sun
A spacious picnic area and shelter to relax and enjoy your meal
A fun day awaits visitors. From a giant climbing frame that challenges children to reach new heights, to a flying fox that gives a thrilling ride, this park knows how to entertain.
Swings, a sandpit, an activity zone with a slide, climbing walls, a fireman pole, and bridge are all part of the package. This diverse array of features keeps the fun rolling for hours. 
And if you pack a football or a cricket set, Starfish Park can supply the large grassed space. There's plenty of room to run around, kick a ball, or engage in other exciting outdoor games.
Victor Harbor Skate Park & Playground
Victor Harbor Skate Park & Playground, located along the beautiful foreshore at Flinders Parade, is a lively hub for youth and a beacon for skateboard, scooter and BMX enthusiasts.
The skate park and playground comes with a solid set of features:
Play equipment that's all about fun and activity
An ideal location near other major recreation areas of Victor Harbor
Victor Harbor Skate Park enjoys a position right next to the foreshore. This popular hangout boasts a quality surface and ramps, offering an excellent challenge to skaters, scooter riders, and BMX riders of all ages.
For those who've brought along their wheels, the skate park offers a fantastic opportunity to burn off some energy. And with plenty of activities nearby, it's a surefire way to keep the kids entertained for hours on end. 
Soldiers Memorial Reserve
Set along the scenic Esplanade, Soldiers Memorial Reserve is a vibrant garden retreat that combines playtime with a dash of history. With its inviting play equipment and abundant space, it's a favourite spot for families in Victor Harbor.
The Soldiers Memorial Reserve comes packed with a wealth of features for a delightful day out:
BBQ facilities for a cook-up in the fresh air
Toilets for convenience, ensuring a comfortable visit
Play equipment for non-stop fun
Shaded areas to rest and cool off
A picnic area perfect for relaxed outdoor dining
At Soldiers Memorial Reserve, playtime is a big deal. Children will find a slide, a climbing tower with a pulley system, a seesaw, climbing ropes, a rocker, a tunnel structure, and swings to keep them entertained.
The Reserve also incorporates natural play elements, like the bluestone in the tunnel structure that symbolises Kondoli the Whale from the local creation story. 
This isn't just a playground, it's an opportunity for kids to explore, learn, and appreciate the natural beauty and history of Victor Harbor. With rows of iconic Norfolk Pines commemorating World War I and Canary Island Date palms lining the path nearby, Soldiers Memorial Reserve brings together play, nature, and history in a beautifully maintained setting.
Nestled between the Inman River and Kent Drive, Kent Reserve is a charming escape from the busier playgrounds in Victor Harbor. With its green, shady, and tranquil environment, it's the perfect spot for a leisurely picnic or a fun-filled day out.
Kent Reserve is teeming with amenities:
BBQ facilities for an outdoor cookout
Cycling paths for those who enjoy a ride
Accessible facilities, making it an inclusive space
Toilets for convenience
Play equipment for endless fun
Picnic areas for leisurely outdoor meals
Shelters to cool off under
Walking and hiking trails for those who love a good walk
Kent Reserve offers an abundance of space for picnics too, with plentiful tables, seats, and BBQ facilities. Kids have room to kick a ball, run around, and play under the big, shady trees. Though the playground itself isn't shaded, there are plenty of spots to retreat from the sun on a hot day.
The Reserve also includes an adult outdoor gym, a small basketball court, and playground equipment that includes disability-access equipment. 
Finding more parks and entertainment for children in Victor Harbor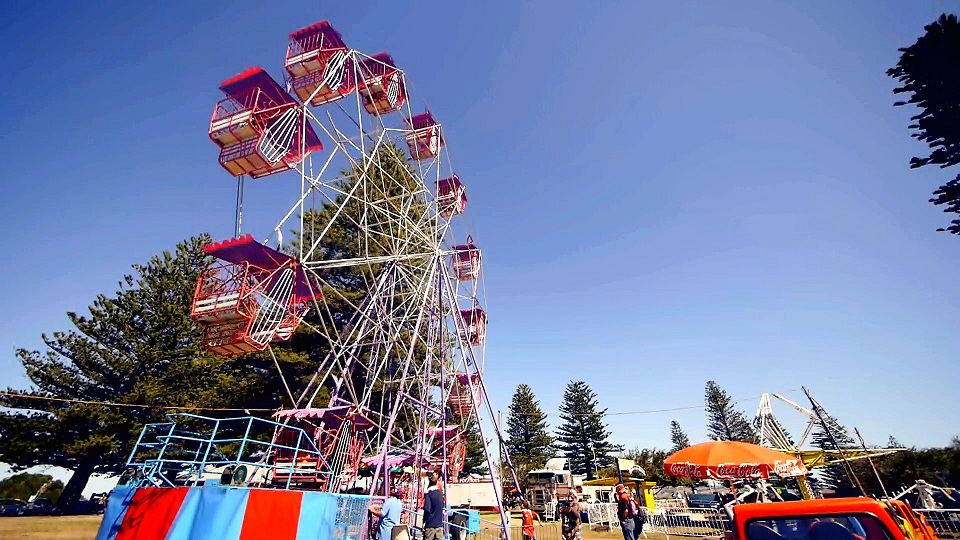 Whether you're planning your next visit or looking for new playgrounds to explore, there's always plenty of family fun at Victor Harbor. 
We're more than happy to provide recommendations based on interests and ages, keep you updated on the latest park upgrades, and share news about new playgrounds opening up. We're here to ensure your Victor Harbor experience is always fresh, exciting, and full of discovery. 
Contact us today, and let's make your Victor Harbor adventure even more unforgettable.